2021 CAC2 Annual Summit, presented by Oncoheroes Biosciences
The Coalition Against Childhood Cancer is pleased to host the 2021 Annual Summit presented by Oncoheroes Biosciences.  This two-day virtual event reflects the CAC2 values and mission by providing top-notch educational programming, designing multiple opportunities for members to connect and engage, and showcasing the ongoing work of our members who are working for a future without childhood cancers.  Please make plans to attend and participate in this meaningful community event on the afternoons of Thursday, June 24th and Friday, June 25th. 
Registration is required.  Click the link to the right to register. The CAC2 Meeting Team will send instructions to join and participate fully closer to the start of the meeting.
---
Why Should You Attend?
You will meet people

with similar interests and experiences and expand your network.

Your mind may be opened

to new opportunities to work together for the kids.

Your heart may be inspired and encouraged.
You may build partnerships and relationships

that will lead to progress for kids with cancer.

You will realize how completely amazing the childhood cancer community is.
Not a CAC2 Member yet? That's okay! We encourage all who are invested in serving the childhood cancer community in a collaborative way to participate in the CAC2 Annual Summit. When you're ready, learn all about our membership opportunities by visiting cac2.org/membership.
---
What Is the Agenda?
Thursday, June 24th noon – 5:00 pm ET
Featuring
New Member Welcome and Meet & Greet
Meet Mandy! Q & A with CAC2 Leadership and Our New Managing Director
Members' Business Meeting
CAC2 Interest Group Break-Out Sessions
Note about the Business Meeting – Members Only
We will hold our annual business meeting and important board elections and governance proposals in this abbreviated meeting.
The CAC2 Board of Directors would like to emphasize how much we are counting on you to join us on June 24th. The Business Meeting portion of our agenda is mandated by our by-laws and requires strong Member participation to conduct business.
Friday, June 25th noon – 4:00 pm EDT
Featuring
World Cafe Idea Exchange: Small Group Conversations to Prepare Us for the Post-Pandemic World
An afternoon of speakers and panel discussions, featuring sessions on survivors' transition to adulthood, pediatric oncology drug development with kids top of mind, and more
Team Time Happy Hour
2021 Summit Sponsors
CAC2 would like to express our gratitude and appreciation to the following sponsors and supporters of our 2021 Annual Summit:
Presenting Sponsor

Program Book Sponsor

Summit Education Program Sponsor
Meet Mandy! Q & A with CAC2 Leadership and Our New Managing Director


Research Interest Group Sponsor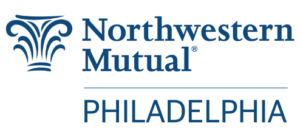 Family Support & Survivorship Interest Group
Sponsor

Advocacy & Awareness Interest Group Sponsor

World Cafe Sponsor

New Member Welcome and Meet & Greet

CAC2 Sustaining Supporters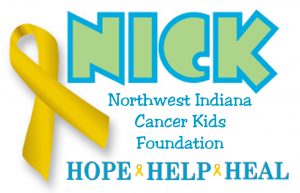 Steven L. Pessagno
Matthew C. Taylor
Friends of CAC2
Bethany Lieberman
Walter & Vickie Buenger