CAC2 Survivorship Toolkit
CAC2 Survivorship Toolkit
The purpose of the Survivorship Toolkit is to gather, cultivate, create, and provide comprehensive resources for various survivorship challenges and concerns that need to be further explored and expanded.
The CAC2 Survivorship Toolkit will provide information for childhood and AYA (adolescent and young adult) cancer survivors and their families, that will thoughtfully address the spectrum of challenges that are often faced after treatment. Several wonderful survivorship toolkits exist, but they typically address a limited number of topics. This initiative is designed to collect resources and information in one comprehensive place, without recreating the wheel. This will allow us to highlight organizations that have built reliable and dependable resources, and create additional resources that have been desperately needed for some time but have not yet become available.
A variety of experts, childhood cancer survivors, and parent advocates have worked tirelessly to make the Survivorship Toolkit a reality. Finally, survivors of all ages and all levels of ability can have one resource to turn to for information and resources to help enhance their quality of life!
The CAC2 Survivorship Toolkit Objectives
To create a childhood cancer community-wide space to outline information and resources 

to support childhood cancer survivors and their families.

To empower survivors to better understand the status of their health, and potential to 

develop side effects throughout the lifespan in order to make health-conscious decisions, be a successful self-advocate, and attain a higher quality of life.

To network agencies, nonprofits, and parent advocates to align messaging when 

discussing childhood cancer survivorship and quality of life post treatment.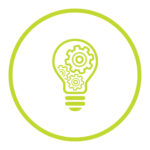 Survivorship Toolkit Introduction
The audience for this project includes: 
Survivors

Parents and Caregivers

Other family members 

Those who engage with survivors:
The CAC2 Survivorship Toolkit has been divided into six different categories:
Educational Guidance and Planning

Insurance and Financial Health 

Managing Physical Health and Late Effects
Psychosocial/Emotional Health/Wellbeing

Transitioning to Adulthood

Wellness/Healthy Behaviors