Guest Blog–National Cancer Institute Expands Molecular Characterization Initiative for Childhood Cancer Research
The National Cancer Institute's new Molecular Characterization Initiative (MCI) fosters data sharing in childhood cancer research. The program is expanding comprehensive molecular characterization of tumors to children, adolescents, and young adults (AYAs) with newly diagnosed soft tissue sarcomas receiving care at hospitals affiliated with the Children's Oncology Group. The DNA and RNA in participants' tumors are analyzed through this voluntary, free program.  This effort is in addition to the previous cohort that targeted the molecular characterization of newly diagnosed central nervous system tumors in children and AYA patients.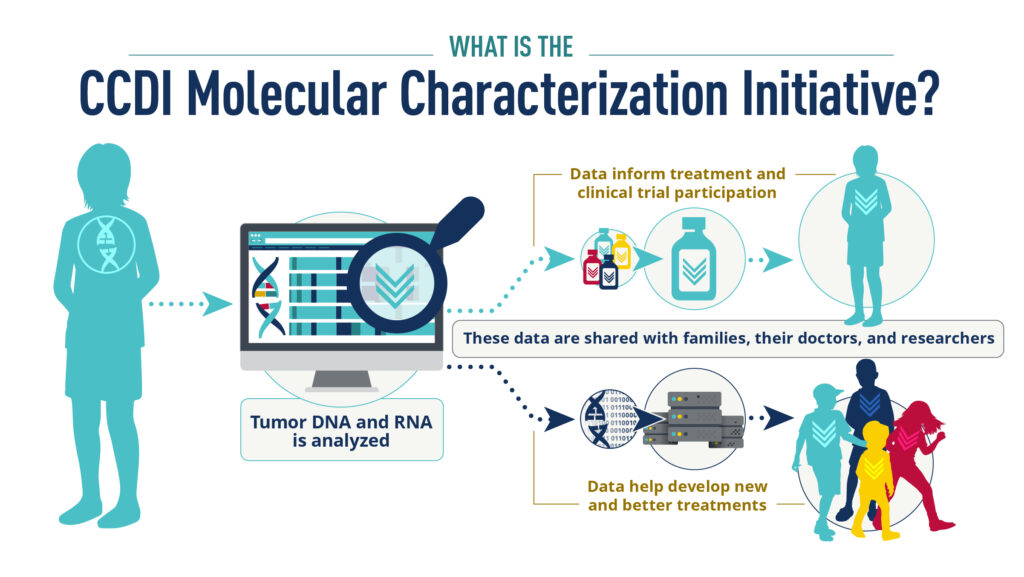 Participants' tumor and blood samples are analyzed in an accredited lab, with results shared with families and doctors within 21 days. This detailed information about the cancer can be used to make a more precise diagnosis, choose the most effective and potentially least toxic treatments, and determine eligibility for clinical trials.
MCI has plans to expand to participants with other rare tumors next. In late 2022 and 2023, it will also expand to children and AYAs outside of Children's Oncology Group–affiliated hospitals, those with other childhood cancers, and those whose cancer has returned. 
An important goal is to make this type of analysis broadly available for children and AYAs. The data collected will have personal health information removed and be made accessible to researchers, who can use it to guide future studies. By sharing data, we aim to make quicker progress developing treatments, especially for childhood cancers for which treatment options are limited.  
MCI is part of the National Cancer Institute's Childhood Cancer Data Initiative, which launched in 2019 to promote data sharing and generate new data on childhood cancers.