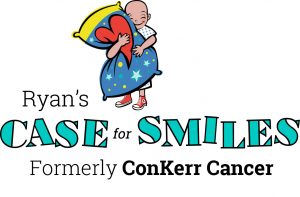 Ryan's Case for Smiles
A hospital experience can be terrifying and traumatic for both a child and their family. While others strive to find a cure, Ryan's Case for Smiles helps with the stress and emotional impact of illness in the here and now. Our whimsical pillowcases give children an emotional boost, while our resources and tools help families better cope with the experience while building resilience for the future.
CopingSpace.org provides research-informed information for caregivers, schools, and the community surrounding a child with an illness or injury. And our siblings focused website, JustSibs.org, offers an interactive, digital experience to help teens and preteens navigate and cope with the many emotions that come with having a brother or sister with an illness or injury. We also provide trainings to educators, child life specialists and other medical professionals to alert them to the risks of Post Medical Traumatic Stress and equip them with the tools to help.
717-856-0682
International: 400+ hospitals, hospices and camps in the US and Canada
Cindy Kerr
---