Remembering Donna "Nana" Marie Carmical: A Fierce Advocate for Childhood Cancer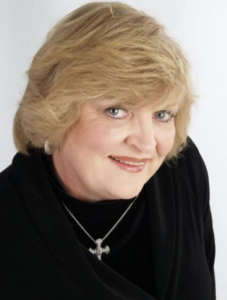 By CAC2 Individual Member Joe Baber and Organizational Member Dena Sherwood (Arms Wide Open Childhood Cancer Foundation)
On July 18, 2023, the childhood cancer community suffered a heartbreaking loss as they bid farewell to Donna "Nana" Marie Carmical. Known for her unwavering dedication and compassion, Donna was an advocate and a cherished friend to many. Her journey as a fighter began when her beloved grandson, Declan, lost his life to AT/RT brain cancer before his first birthday. In his memory, Donna co-founded the Journey 4 A Cure Foundation (J4AC) to spread awareness, increase funding, and promote more childhood cancer research. Despite facing personal challenges and witnessing the lack of progress in childhood cancer funding, Donna remained an inspiration to all, never failing to extend her love and support to those in need.
The Birth of an Advocate
Donna's journey as an advocate started with her involvement in various organizations. A founding member of the Children's Cancer Cause (CAC2) and Grandparents in Action, Donna's commitment was unparalleled. She laid the foundation of the Journey 4 A Cure Foundation with her family, which worked tirelessly to provide iPads to children battling cancer, offering a much-needed distraction during their hospital stays. Donna's empathy and love shone through in the monthly shipments of iPads to children who needed them.
A Heart of Gold
Kind-hearted, positive, and encouraging—these were the words frequently used to describe Donna Carmical. She remained faithful to her mission throughout her life and never let adversities dampen her spirit. Even as she battled ALS, witnessing the disease gradually taking control of her body, Donna never complained. Her focus remained steadfast on the fight against childhood cancer and the need for better funding and research.
Advocacy on the National Stage
Donna's determination to make a difference for childhood cancer led her to organize the first gathering of childhood cancer advocates and organizations on the National Mall, right across from the White House, during President Obama's Annual Easter Egg Roll. The event gained attention, shedding light on the importance of focusing on children who couldn't be present due to the lack of support for childhood cancer. Later, she teamed up with Dena Sherwood and Mike Gillette to establish CureFest, which evolved into the world's largest gathering of childhood cancer advocates, held annually in DC every September.
Fighting for Funding
In 2014, Donna and a group of advocates were invited to the White House for a meeting with top directors of the National Institutes of Health (NIH) and National Cancer Institute (NCI) to discuss childhood cancer. While she felt the meeting could have been more productive, Donna's optimism never wavered. Six months later, she participated in the "More Than Four" campaign, urging greater attention to the lack of funding for childhood cancer. The campaign's "Have a Heart Rally" in front of the NCI and NIH garnered substantial media coverage and put the issue on the national stage.
A Visionary Leader
Donna's experience as the Chief Budget Director and CFO of the USDA Forest Department proved invaluable in her advocacy efforts. Armed with a deep understanding of budgets, she engaged with representatives, senators, and directors of the NIH and NCI to advocate for increased funding for childhood cancer research. Her presence at budget committee meetings ensured childhood cancer remained a priority year after year.
A Lasting Legacy
The legacy of Donna Carmical lives on in the countless lives she touched and the tireless efforts she put into the fight against childhood cancer. Her kind heart, unwavering positivity, and undying commitment to making a difference will inspire others to continue the battle. As the childhood cancer community mourns the loss of one of its fiercest advocates, they also celebrate her remarkable impact and vow to carry her legacy forward.
Donna "Nana" Marie Carmical's life was a testament to the power of love, determination, and selflessness. Her journey from a grieving grandmother to a fierce advocate for childhood cancer showcased her unyielding commitment to making the world a better place for young patients. Donna's kindness, positivity, and leadership have left an indelible mark on the childhood cancer community and will serve as a hope for future generations. As we remember her, we honor her memory by continuing the fight against childhood cancer with the same passion and dedication she exemplified throughout her life. Rest in peace, Donna Carmical—a true hero, advocate, and friend.