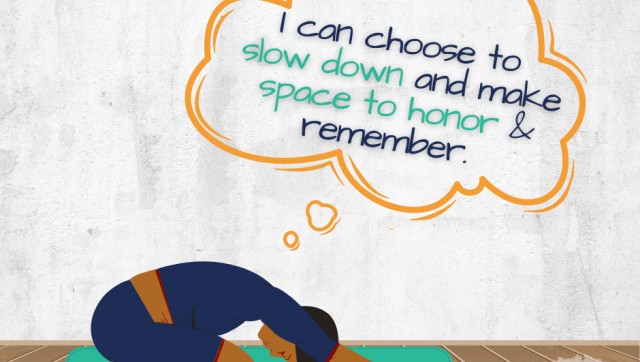 Time
ET
11:00 am - 1:30 pm
Just BE: Mindfulness & Movement
Eluna's Camp Erin® Online is hosting a FREE event for teens and young adults on Saturday, October 7th called Just BE: Mindfulness & Movement.
Grief isn't just an emotional experience, it impacts our whole body! Join us as we slow down and make space to honor & remember together. Free yoga mats provided!  During this special event, we will explore how we can use the practice of mindfulness and movement to reconnect our mind, body, and spirit. Led by a registered yoga teacher, these will be gentle practices designed for EVERY body.
Priority for this opportunity will be given to teens & young adults grieving the death of someone from COVID-19, as well as those who experienced a death in 2020 and following. A waitlist will be maintained and welcomed to register, if space allows, beginning 9/13.
Saturday, October 7, 2023
11:00a-1:30a Pacific / 2:00p-4:30p Eastern
All skill levels welcome
Participants will receive a FREE yoga mat and other gifts to enhance their event experience!
Free of charge for all participants
Register beginning 8/28/23
Registration closes 9/18/23
Camp Erin®  Online is a free bereavement program for youth and their families grieving the death of a significant person in their lives. Participants attend an online experience that combines grief education and emotional support with fun, interactive activities. Led by bereavement professionals and caring volunteers, participants are provided a safe environment to explore their grief, learn essential coping skills, and experience community with other families who are also grieving. Camp Erin Online is a program of Eluna.
https://elunanetwork.org/camp-erin-online/programs/just-be-mindfulness-movement