Our Event Sponsors
Our 2022 Welcome 

Reception

 & Awareness Celebration Sponsor
THANK YOU to Nurix Therapeutics for sponsoring the CAC2 + Alliance for Childhood Cancer 2022 Welcome Reception & Awareness Celebration.
CAC2 co-hosted the 2022 Welcome Reception & Awareness Celebration with the Alliance for Childhood Cancer in Washington, DC on Friday, September 23rd. Approximately 150 guests joined CAC2 for an evening filled with energy, connection, and idea sharing. CAC2 would like to extend a special thank you to Nurix Therapeutics for being the 2022 reception presenting sponsor. Their generous support helped make the event a lively success!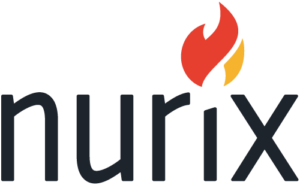 Our 2022 Annual Summit Sponsors
THANK YOU to the sponsors and supporters of the 2022 CAC2 Annual Summit.
CAC2's 2022 Annual Summit, hosted by Children's Hospital of Philadelphia and presented by Day One Biopharmaceuticals, embodied CAC2 values and mission by providing top-notch educational programming, designing multiple opportunities for members to connect and engage, and showcasing the ongoing work of our members who are working for a future without childhood cancers.
CAC2 is especially grateful for its event sponsors and supporters who provide charitable donations so that CAC2 members can collaborate in designing and implementing initiatives that make a difference in the lives of children and adolescents – and their families – who are impacted by cancer.