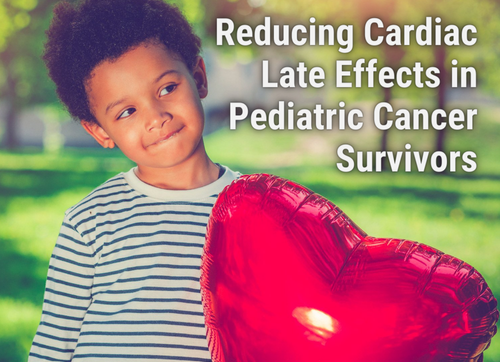 Date
Sep 15 2022
Expired!
Meeting on Reducing Cardiac Late Effects in Pediatric Cancer Survivors
Children's Cancer Cause is hosting a virtual externally-led Patient-Focused Drug Development (PFDD) meeting on Reducing Cardiac Late Effects in Pediatric Cancer Survivors, on September 15, 2022. The conference is an opportunity for survivors and caregivers to educate representatives of the FDA, academic researchers, and pharmaceutical companies about their personal experiences managing the impact of cardiac late effects on daily living and long-term health.
The PFDD Program was created by the FDA several years ago as a mechanism to more systematically gather information from patients and survivors about their conditions, available therapies, and what matters most to them in balancing risks and benefits. This information helps inform FDA's drug development decision making process.
An important focus of this cardiac-focused PFDD is to explore the impact of pediatric cancer therapies among minority groups at higher risk for developing cardiotoxicities. Recent data indicate that pediatric cancer survivors of African ancestry appear to be disproportionately affected by cardiomyopathy. These findings are consistent with larger trends on health disparities among minority groups and deserve focused discussion to advance understanding of the late sequelae of cancer therapy in these children.
If you are interested in participating in the cardiac late effects meeting, please visit www.childhoodcancerpfdd.org/cardiac-effects and fill out the interest form to be notified when registration is live.