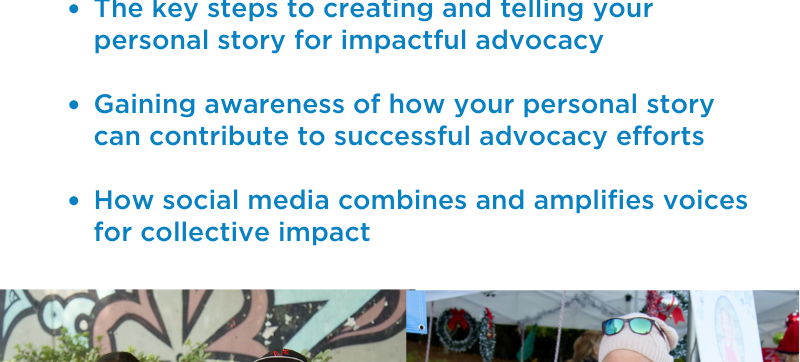 Date
Aug 26 2021
Expired!
Time
Eastern Time Zone
1:00 pm - 2:00 pm
Webinar: Engaging in Advocacy: How to Amplify the Power of Your Story
Join the Pediatric Brain Tumor Foundation for "Engaging in Advocacy: How to Amplify the Power of Your Story." Presenters for this webinar include Sarah Milberg, Director of Government Relations and Advocacy at St. Baldrick's Foundation, Ginny McLean, Outreach and Communications Director for the Swifty Foundation, and Rene Marsh, CNN's government regulation and transportation correspondent.
Following this presentation attendees will be able to:
• Describe the key steps to creating and telling your personal story for impactful advocacy
• Gain an awareness of how your personal story can contribute to successful advocacy efforts
• Describe how social media combines and amplifies voices for collective impact
Following the presentation, we will have a Q&A session with the three presenters. Attendees will have the opportunity to ask questions through a text chat. This webinar is free, but you must register below to attend. A recording will be made available after the event.
**Important Information About the Webinar**
By registering, attendees agree that the content provided is for informational purposes only. The PBTF does not endorse any specific treatment methods, and attendees are advised to discuss the information presented with their healthcare provider. Attendees also authorize the Pediatric Brain Tumor Foundation to include their name as recorded during the event in informational and promotional activities as deemed appropriate by the PBTF.
If you have any questions, please contact us at 800-253-6530, x306 or .