Over 100 CAC2 members and guests gathered for a special online event on Friday, July 17, 2020 to attend our 8th Annual Summit Speaker Program and Annual Members' Business Meeting.   Our volunteer Meetings Team designed a carefully curated two-hour version of our traditional Annual Summit accessible to all.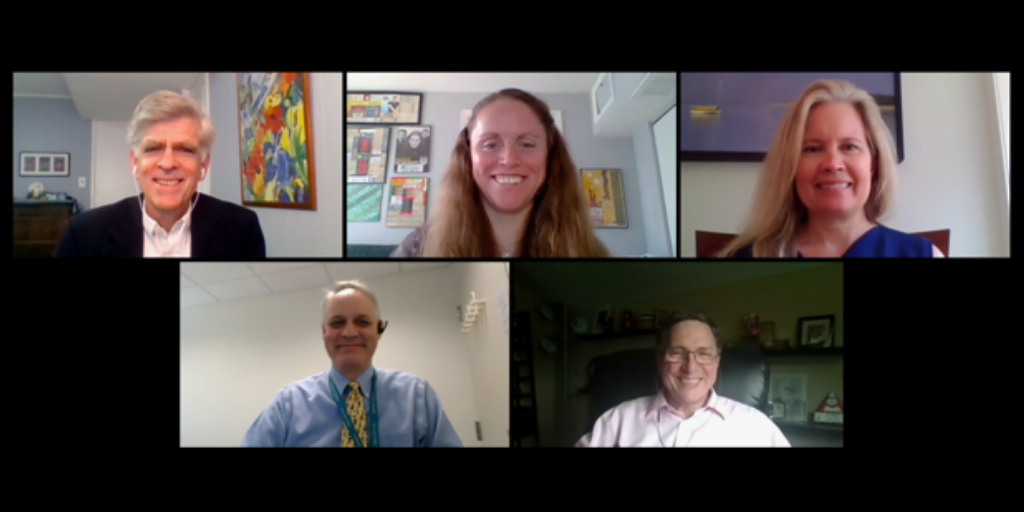 Dr. Doug Hawkins, newly elected Chair of the Children's Oncology Group, speaking on his vision for COG, with Q&A on how parent patient advocates fit into that vision
and
The RACE Act on the Eve of Implementation Panel, a conversation moderated by Dr. Stacey Adam (FNIH) featuring Dr. Malcolm Smith (NCI), Dr. Martha Donoghue (FDA), and Dr. Mark Kieran (Bristol Myers Squibb) discussing the possibilities for pediatric oncology drug development presented by regulations going into effect in August.
We are pleased to share the video recording of our speaker program:
Dr. Hawkins talk elicited so much engagement that we couldn't get to all the questions and comments.  He graciously agreed to video another session so that everyone's questions could be addressed.
We hope to gather in person June 24-26, 2021 at Children's Hospital of Philadelphia.  In the meantime, we were thrilled to see each other!