By CAC2 Chair Amy Godkin (ASK Foundation)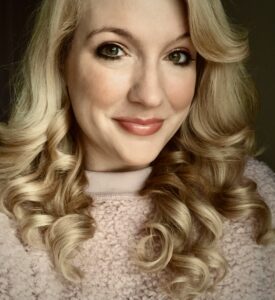 We are thrilled to share the good news that Melissa Jackson is joining CAC2 as our new Executive Director.

Melissa brings five years 

of

 experience working with the childhood cancer community and a passion for helping young patients and their families. Most recently, she served as a Parent Consultant for the Ohio Department 

of

 Health. Melissa represented and amplified the parent perspective within the Child and Family Health Bureau and the Maternal and Infant Vitality Bureau. In addition, she managed Ohio's Annual Childhood Cancer Summit and led Ohio's Childhood Cancer Workgroup. Her accomplishments include founding and leading Feel Better Foundation and its subsidiaries Feel Better Mom, Feel Better Dad, and Nonprofits United. She also wrote Ohio's Childhood Cancer Toolkit. Melissa's vast experience and passion for helping children with cancer and their families make her the perfect person to lead CAC2. 
Melissa shares, "I am truly honored to be CAC2's next Executive Director. People often say there is strength in numbers, but I believe true strength comes from passion. CAC2's passion and altruism are palpable, and now, more than ever, our drive will take us far. The future is golden. Together, we will fight."
Melissa, her husband, daughter (a childhood cancer survivor), and young son live in Columbus. Her first day is April 3rd, and she looks forward to making her introductions and getting to know all 

of

 you in the coming months.
On behalf 

of

 the CAC2 

Board

 

of

 

Directors

, we extend our sincerest gratitude to the Search 

Committee

 under the leadership 

of

 Amy Weinstein – Pediatric Brain Tumor Foundation. Melissa was the unanimous first choice after a thorough and thoughtful interview process. The Search 

Committee

 recruited and screened 19 serious candidates, each receiving an extensive resume and credentials review. From there, we selected five highly qualified applicants, guided by a pre-designed interview rubric, to participate in the interview process.
Please remember that volunteerism is the heart 

of

 CAC2, and that will not change. The way that we harness our ideas and energy to design and deliver collaborative initiatives regarding childhood cancer is unique to the fabric 

of

 CAC2, and we must continue in that spirit.
We are full 

of

 enthusiasm for the future 

of

 CAC2, and we are optimistic that the addition 

of

 Melissa to our team will open new doors as we work together today for a future without childhood cancers.