Children who receive cisplatin as part of their cancer treatment are at risk for progressive and/or permanent hearing loss as a result of their treatment.  This treatment effect can influence speech and language development, educational achievement, and social-emotional development.  Recently, the FDA approved Pedmark, a Sodium Thiosulfate Injection created by Fennec Pharmaceuticals, as a treatment to help reduce the risk of ototoxicity associated with cisplatin. 
November's CAC2 All-Member webinar provided key information about this important breakthrough in improving the quality of life for childhood cancer survivors who received cisplatin. Attendees learned about the importance of this specific drug approval, the long process that made it possible, the role of the patient voice, and the ongoing patient need. This information deepened the understanding of this critical breakthrough, why it matters, and how it can shape the future of the survivorship experience.
Information and perspective was provided by the following key contributors:
Cat Paciente, Director of Strategic Initiatives and Operations, Momcology
Mary Beth Collins, Individual Advocate
Steve Wosahla, Chief Executive Officer, Children's Cancer Cause
Ananya Bhattacharya, PhD, Head of Medical Affairs, Fennec Pharmaceuticals
Peppy Brock, PhD, Consultant, Fennec Pharmaceuticals
Kim Buff,  Founder & Executive Director, Momcology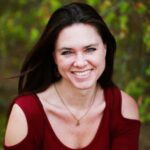 Cat Paciente
Cat is the Director of Operations and Strategic Initiatives for Momcology®, a community-based nonprofit support organization directly serving thousands of parents of children diagnosed with cancer through national community-building programs and services. Through both her professional and volunteer activities, Cat has been working to improve the cancer experience and outcomes for families facing a pediatric cancer diagnosis for over 10 years.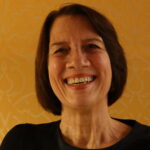 Penelope "Peppy" Brock
Penelope "Peppy" Brock, MD, PhD, MA (FRCP until 2014), BACP Accred.went to school in England but studied medicine in French at Louvain and paediatrics in Dutch at Leuven University in Belgium. At Louvain she established the Pediatric Hematoloty/Oncology unit and published what became known as the Brock grading for ototoxicity in 1992 and gained her PhD in 1994 and became Professor of Pediatric Hematology and Oncology. She retired from medical clinical practice in 2014 but continues to pursue the prevention of cisplatin ototoxicity through her international connections as well as consulting for Fennec Pharmaceuticals. She chairs the Public Advisory Group for the Children's Liver Tumour European Research Network (ChiLTERN) and is an active member of the SIOPEN Quality of Life and Outcomes Committee.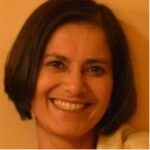 Ananya Bhattacharya
Ananya has a PhD in Molecular Genetics and joined Fennec Pharmaceticals as the Head of Medical Affairs and Safety in March 2021. With over 17 years of pharma experience, Ananya has significant experience with cross-functional and global collaboration. Her current role includes leading a team of Field Medical Science Liaisons, Medical Content, and the Medical Information Call Center.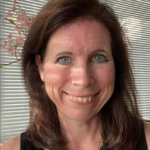 Mary Beth Collins
Mary Beth is the mother of a 25 year old son who is a 23-year survivor of neuroblastoma who has struggled with a variety of long term side effects since completing treatment in 1999. As a parent advocate, she has focused specifically on long-term side effects and a desire to increase the quality of life for childhood cancer survivors.  She has been a strong voice for the children impacted by chemo-induced hearing loss, and helped advocate for the development of Pedmark, a unique formulation of sodium thiosulfate (STS) which prevents platinum-induced ototoxicity in pediatric cancer patients.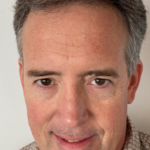 Steve Wosahla
As the Chief Executive Officer of Children's Cancer Cause, Steve is responsible for the organization's strategic management and operations. He identifies and advances issues that will improve the treatment and lives of childhood cancer patients and their families with Congress, the Administration, federal agencies and state governments.  He is also responsible for ensuring that families have the opportunity to participate as advocates in the policy process.