Managing the financial aspects of a non-profit organization can be complicated and at times confusing. In this webinar, Not-For-Profit Financial Matters, presenter Lisa Meacham (Partner, Plante Moran) provides an engaging and educational webinar that discusses:
The components of not-for-profit organization finances

Understanding what an audit is all about

IRS Form 990

Other financial tools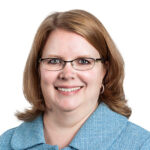 Lisa Meacham
Lisa Meacham advises not-for-profits on accounting and regulatory changes, provides relevant industry data and benchmarking information, and helps them use financial information to tell their story to stakeholders. Her clients include foundations, educational institutions, health and welfare organizations, arts organizations, professional associations, and government authorities and special districts.