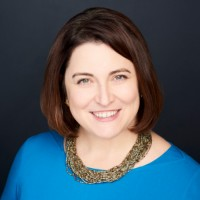 In April's Special Edition CAC2 All-Member Webinar CAC2 Member Danielle Leach (National Brain Tumor Society and the Alliance for Childhood Cancer) highlighted the opportunity for online issues and advocacy training and pre-arranged Zoom meetings with Members of Congress and their staffs.  Action Day 2021 promises to be very exciting.
Thanks to a fully virtual setting, more advocates than ever can participate in effective, meaningful interactions with members of Congress and their staff.  Please register to participate in Action Day activities and advocate virtually for the pediatric cancer community.
Training, April 20, 1:00-3:00 ET
Action Day Virtual Hil Visits, April 27
By participating, you can have a positive effect on the lives of children living with cancer and their families today, and those who will be diagnosed in the future.
For your convenience and so that you can access specific links, the presentation slide decks are posted below.