Childhood Cancer Data Initiative Welcomes Dr. Gregory Reaman as Its New Scientific Director
This month, Dr. Gregory Reaman was named by the Childhood Cancer Data Initiative (CCDI) as the new Scientific Director. In this role, Dr. Reaman will develop, direct, and coordinate CCDI programs and initiatives, as well as provide scientific oversight and recommendations to drive CCDI's vision and progress. He comes to NCI most recently from the US Food and Drug Administration, with a career dedicated to caring for children with cancer and decades of leadership experience improving childhood cancer research.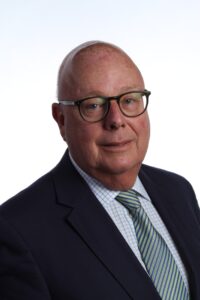 The CCDI team isn't the only part of CCDI that expanded. NCI released initial data from the CCDI Molecular Characterization Initiative, launched in March 2022. This release is an important milestone in achieving a CCDI goal to make data from comprehensive molecular testing available to researchers to help inform their work. Here's how to access these data. Also, NCI announced that the database of Genotypes and Phenotypes (dbGaP) was added to the CCDI Childhood Cancer Data Catalog. This addition includes six new data sets and a reorganization of two existing data sets into the new dbGaP resource.