Community News–Update on Federal Childhood Cancer Appropriations Process
Update from our colleagues at the Alliance for Childhood Cancer (July 28, 2023):

The Senate Appropriations Committee has released its Fiscal Year 2024 Labor-HHS Appropriations bill, and we are excited to report that it included language to fully fund the Childhood Cancer STAR Act and the Childhood Cancer Data Initiative again this year.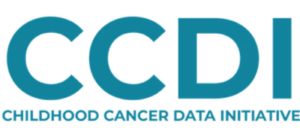 If you are interested in the details you can find the report language that specifies our Labor-HHS funding priorities is available here.  We still have more work to do heading into the fall to make sure our priorities remain in next year's budget, but the inclusion of STAR and CCDI funding in the Senate bill is especially encouraging given that the FY24 appropriations process has been challenging for medical research funding. We will continue to monitor this process, and we will continue to share opportunities for collective advocacy in support of NIH, NCI, and DOD funding, including the DOD's Peer Reviewed Cancer Research Program.
This step is important to our requests being included in the final appropriations package when Congress considers the next budget.
Here are two key sections related to childhood cancer:
Labor-HHS Report Language
Childhood Cancer STAR Act—The Committee includes $30,000,000, the same as the fiscal year 2023 enacted level, for continued implementation of the Childhood Cancer Survivorship, Treatment, Access, and Research [STAR] Act to expand existing biorepositories for childhood cancer patients enrolled in NCI-sponsored clinical trials to collect and maintain relevant clinical, biological, and demographic information on all children, adolescents, and young adults with cancer. The Committee has also included sufficient funding to carry out childhood cancer survivorship research and programs as authorized in the STAR Act, such as supporting research to inform best practices for the treatment of late effects of childhood cancers, research to improve collaboration among providers so that doctors are better able to care for this population as they age, and research to inform innovative models of care for childhood cancer survivors. This amount also includes $2,000,000 provided for the CDC's ongoing efforts to enhance cancer registry case capture efforts for childhood and adolescent cancers.
Childhood Cancer Data Initiative [CCDI]—The Committee includes no less than $50,000,000 for the CCDI, including to support continued enhancement of the CCDI Molecular Characterization Initiative.