Guest Blog–National Cancer Institute Launches the CCDI Childhood Cancer Data Catalog
The Childhood Cancer Data Catalog is a searchable database of National Cancer Institute and other pediatric cancer resources and is part of NCI's Childhood Cancer Data Initiative (CCDI), which is building a community centered around childhood cancer care and research data.  Through enhanced data sharing, investigators can improve understanding of cancer biology, preventive measures, treatment, quality of life, and survivorship, as well as ensure that researchers learn from every child with cancer.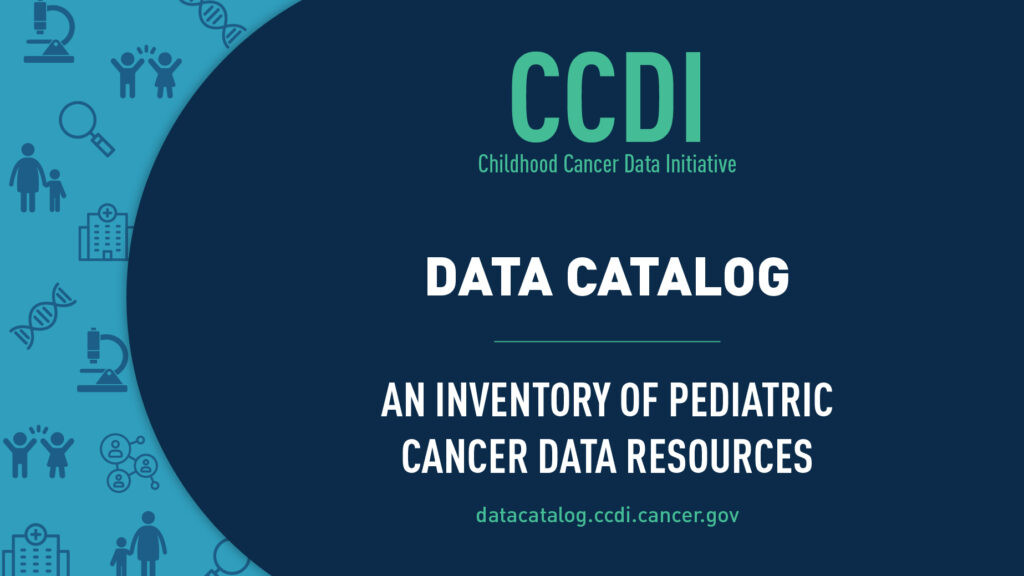 Recently, CCDI launched the CCDI Data Catalog web application, part of the CCDI Data Ecosystem.  The CCDI Childhood Cancer Data Catalog is an inventory of pediatric oncology data resources, including childhood cancer repositories, registries, data commons, web sites, and catalogs that either manage or refer to data.  The data catalog is intended to help researchers learn about existing pediatric data resources to develop new biomedical hypothesis or analyze the data for clinical or therapeutic efficacy.  While the data catalog does not provide access to the data, it provides summary information that will allow researchers to select the resource(s) relevant to their work.
Each data resource summary includes an overview by disease type, number of samples analyzed, availability of molecular and imaging data, and characteristics of the samples studied (e.g. age, phenotype). After reviewing the data resource summaries, researchers can use the provided link or contact details to learn how to gain access to the data.