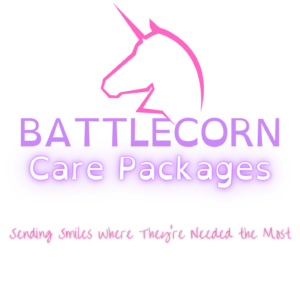 Battlecorn Care Packages
Our hearts are with all the families we make contact with and we truly hope this small offering of hope and prayer can lift their spirits. We stand by the motto that "No One Fights Alone" because we truly believe that love and support got us through the toughest times we never thought we'd face. Our mission is to share that same feeling with as many children as possible, because they are the true innocence of our world and they didn't deserve this fight, but they do it with a smile!
920-939-0189
National
Trish Vallier
In the last two years, we have raised and donated over $50,000 to research charities and our local hospital. In addition, we have been working with our local politicians to pass legislation to increase funding for pediatric cancer research in Wisconsin.
---