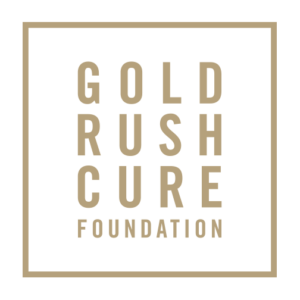 Gold Rush Cure Foundation
Gold Rush Cure Foundation supports childhood cancer patients and families through their Pot of Gold Program for children's hospitals around the country giving a gift of compassion to children during their difficult journey. We also support advocacy and awareness through federal legislation that benefits children fighting cancer and promotes increases in research funding, drug development and compassionate use.
949-662-3884
Nationwide - Chapters in California, Arizona, Washington, Utah, Colorado and New York.
Sandy Barker
---