By CAC2 Individual Member Joe Baber
Because of my grandson, Conor, a neuroblastoma survivor, I have met so many people in our childhood cancer community who want to improve the outcomes of children fighting cancer. We either have children in treatment for cancer or have children who are survivors or have died because of it.  We're all thankful when there are lifesaving therapies and at the very same time, we are fearful of relapse, side effects of the drugs, chemotherapy, radiation, surgery and even death.  These contrary and parallel emotions seem to be linked in partnership throughout the childhood cancer experience.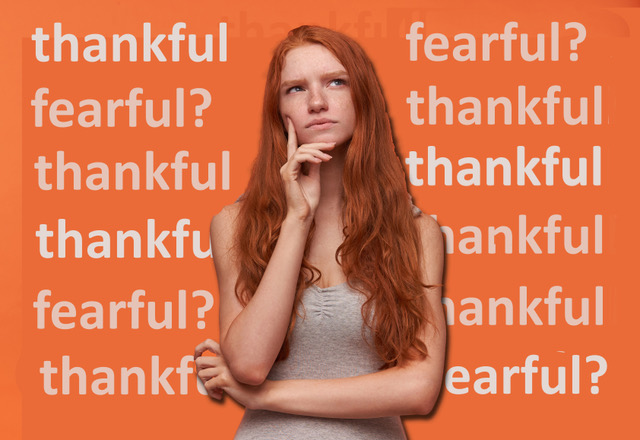 I have been a childhood cancer advocate for over 12 years and involved in promoting awareness and education of childhood cancer to the public and also advocating for improving practices, drug development, research funding and legislation.  It's been years, and while I would like more research and have it move faster, I remain very thankful for the progress I have witnessed. I remain fearful we will not always be able to adapt to the ever-changing political winds and budget priorities.  Let me explain…
I am so very thankful for meeting Ellyn Miller and the time and effort that was invested 9 years ago into passing the Gabriella Miller Kids First Pediatric Research Act. The reason we called it "Kids First," is because kids have always been last.  Because of the small population of childhood cancer patients compared to adult cancer patients, kids have been last in funding, last in drug development, last in data collection and last in precision medicine.  Our childhood cancer community has benefited greatly since then. With $126 million diverted from a federal fund that will no longer pay for Presidential Political Conventions, the Kids First Act was born and designated as a 10-year program administered by the National Institutes of Health (NIH) Common Fund.
I am thankful that I was initially wrong about it at first. I was apprehensive about NIH administering a childhood cancer program instead of the National Cancer Institute (NCI).  As it turned out, it actually worked very well because it allowed building a unique resource with genomes and clinical information across rare pediatric conditions including childhood cancer and birth defects, which is more powerful for discoveries. In addition to publishing 32 scientific publications, and funding more than 70 whole genome sequencing projects to research childhood cancer & birth defects, the Kids First program has generated one of the largest inventories of molecular and clinical data sets for pediatric research. As of today approximately 30,000 genetic sequences from affected children and families are     publicly available to researchers across the country and around the world.
I am thankful that NIH developed the Kids First Data Resource Center (DRC).  With over 3200 users and over 500 data access requests approved, it is highly valued by the pediatric research community and features a public-facing, free access, web-based, portal.  The portal allows dedicated researchers to search, access, aggregate, analyze, and share annotated genomic sequences, variant, and phenotypic datasets. This resource saves its users valuable time. Many of them have measured their time savings not only in days or months, but also in years!  Kids First DRC developed and implemented a new connectivity that allows for real-time data to be available on its site. It facilitates analysis across diverse pediatric conditions to uncover shared developmental pathways. The portal helped researchers to accelerate discoveries beyond childhood cancer by identifying potential targeted therapies for persons with Down Syndrome. Under the program, more than thirty pediatric research projects have generated vital genomic data that is shared with the entire research community. The overall goal is to help researchers understand the underlying mechanisms of these conditions leading to more refined diagnostic capabilities and ultimately more targeted therapies or interventions through molecular diagnosis.
I am thankful that because of the successes of the Kids First Program and its Data Resource Center, the House of Representatives in July of this year passed the Gabriella Miller Kids First Pediatric Research Act 2.0 (HR 623) and amended it to a five-year reauthorization of $25 million per year.  With a total of $125 million, the Kids First program will, over the five-year extension period, be able to expand a truly comprehensive SHARED-DATA resource for scientists researching the majority of pediatric cancers and rare diseases. It will continue to support development of computational tools to analyze very large, complex genomic, and clinical data sets and could offer expanded molecular diagnosis.
I am fearful that the program will end on the 10-year mark as scheduled. If we end the program because some politicians feel we need to cut back on government spending, we will lose everything, all the good things for which our community is thankful. I am fearful that if there is a lag and we have no funding for even a year or two, it will set the Kids First Data Resource Center back a decade in knowledge because of how fast data is generated in today's genomic research environment. When data that has been collected is not refreshed and sits dormant, it becomes increasingly useless and less valuable to the user. I am fearful that over time, it will appear that the $126 million already invested in Kids First was wasted.  Then we will have a hell of a time trying to revive a program as good as this one. I remember $150 million Caroline Pryce Walker Conquer Childhood Cancer Act of 2008, which was passed and signed by the President, but never happened.
In the following days and weeks we will be asking your help to make contact with selected Senators and HELP committee members to include the Kids First 2.0 a part of the end of the year package and pass it as requested.  Stay tuned…