Guest Blog–Kids First Second Chance: Engaging the Community in Fostering Pediatric Genomics Research
By Guest blogger Valerie Cotton, Kids First Program Manager, NICHD
Childhood cancers and structural birth defects have profound, lifelong effects on children and their families. Birth defects are the leading cause of death in the first year of life, and cancer remains the leading cause of childhood disease-related mortality beyond the first year of life, according to the Centers for Disease Control and Prevention. Moreover, a child born with a birth defect is at a higher risk for childhood cancer, suggesting these conditions may be caused by shared genetic pathways. However, limited data and resources are available to investigate potential genetic variants and shared pathways underlying these conditions.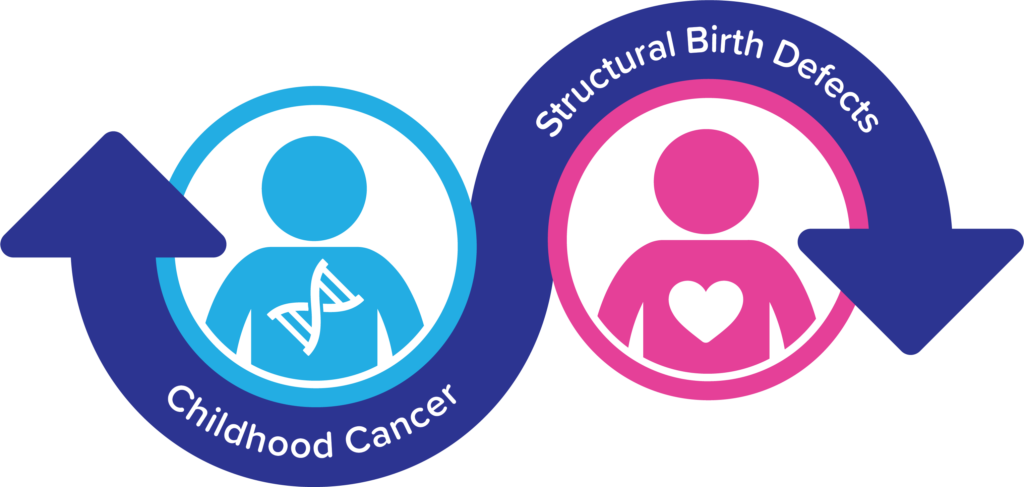 The National Institutes of Health's (NIH) Gabriella Miller Kids First Pediatric Research Program's ("Kids First") vision is to "alleviate suffering from childhood cancer and structural birth defects by fostering collaborative research to uncover the etiology of these diseases and by supporting data sharing within the pediatric research community." The program continues to generate and share whole genome sequence data from thousands of children affected by these conditions. Currently, more than 30 pediatric conditions are represented in these sequencing projects, ranging from rare pediatric cancers, such as osteosarcoma, to more prevalent diagnoses, such as congenital heart defects (see Table below). Unfortunately, many of these children suffer from multiple birth defects, or sometimes, birth defects and cancer, further highlighting the need to explore common pathways. Researchers can search, access, aggregate, and analyze these data through the Kids First Data Resource Portal. Additionally, by using cloud-based workspaces in the Cavatica data analysis and sharing platform, researchers can cross-analyze Kids First data with data from other efforts, such as NCI's TARGET program and the Children's Brain Tumor Tissue Consortium (CBTTC).
NIH is interested in encouraging the research community to mine these data to answer a wide variety of scientific questions that will ultimately inform clinical practice and improve health outcomes. An NIH small grants program, and other NIH opportunities, fund analyses of Kids First data. However, NIH resources can be limited, and many excellent grant applications that seek to make discoveries with Kids First data cannot be funded. 
That's why we initiated Kids First Second Chance, an effort that engages community organizations in advancing this research. Participating non-governmental organizations, such as patient foundations, agree to be contacted by researchers who applied for NIH funding and were evaluated through the rigorous NIH peer-review process, but not funded. These collaborations offer the potential to amplify the impact of Kids First data and accelerate development of new preventative measures, diagnostics, and therapeutic interventions. 
NIH lists participating organizations on the Kids First website and then encourages researchers with relevant unfunded grant applications to contact the organizations. Researchers may be asked to provide summary statements from NIH peer review and follow other procedures required by an organization that may consider their proposal, or part of the proposal, for funding. Additionally, NIH offers guidance on how findings that emerge from these projects can be shared with the broader research community, for example, through the Kids First Data Resource Portal. 
To date, more than 100 analysis projects are using Kids First data and have contributed to a better understanding of congenital diaphragmatic hernia, neuroblastoma, cranial dysinnervation disorders, and orofacial clefts. As more Kids First data becomes available, we anticipate a growing number of analysis projects aimed at improving the lives of children and their families. NIH looks forward to engaging new organizations in enhancing the Second Chance initiative and augmenting data-driven discoveries.   
Pediatric Conditions Represented in Kids First Sequencing Projects (2015-2019)
• Acute Myeloid Leukemia
• Adolescent Idiopathic Scoliosis
• Bladder Extrophy, Epispadias Complex
• Cancer Susceptibility
• CHARGE Syndrome
• Congenital Anomalies of the Kidney and Urinary Tract
• Cornelia de Lange Syndrome
• Congenital Diaphragmatic Hernia
• Congenital Heart Defects
• Craniofacial Microsomia
• Disorders of Sex Development
• Heart Defects & Leukemia in Children with Down Syndrome
• Enchondromatosis
• Esophageal Atresia and Tracheoesophageal Fistulas
• Ewing Sarcoma
• Familial Acute Lymphoblastic Leukemia
• Fetal Alcohol Spectrum Disorders
• Hearing Loss
• Intracranial Germ Cell Tumors
• Laterality Birth Defects
• Microtia
• Neural Tube Defects
• Neuroblastoma
• Nonsyndromic Craniosynostosis
• Orofacial Clefts
• Osteosarcoma
• Patients with both Childhood Cancer and Birth Defects
• Pediatric Rhabdomyosarcoma
• PHACE, Hemangiomas, & Vascular Overgrowth Syndromes
• Structural Brain Defects
• Syndromic Cranial Dysinnervation Disorders
• T-cell Acute Lymphoblastic Leukemia