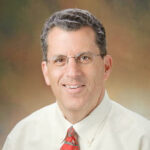 We were pleased to join with the Alliance for Childhood Cancer to invite members of the two coalitions and the wider community this Community webinar presented by Dr. Peter Adamson, Chair of the Children's Oncology Group.  Dr. Adamson shared information the COG has received along with a perspective on childhood cancer drug shortages, including the current situation with vincristine. We offered this webinar so that the community could have a better understanding of the shortage, how to work with care providers, how to contact the FDA when problems arise from the shortage, and advocacy steps being taken.  
In addition to this webinar we are working on two additional responses to the vincristine shortage:
 1. Creation of a fact-based Q&A document so that we can all have accurate information.  (It will be housed on StepUpforChildhoodCancer.com)
 2. Coordinating a Day of Action single day campaign to provide the community a way to voice their concerns to policy makers.